FUNCTIONAL FITNESS
This intense strength and conditioning program is designed to maximize functional movement. It is ideal for all fitness levels as exercises are modified to fit each member's ability and pace. If you are serious about results and appreciate the supportive benefits of exercising as part of a group, this is the program for you.
CLASS TIMES
Mon. / Tue. / Thu. / Fri.
6 a.m. / 8:45 a.m. / Noon / 4:15 p.m.
(Each class is 1 hour)
STAMINA
STRENGTH
AGILITY
FLEXIBILITY
POWER
SPEED
COORDINATION
BALANCE
ACCURACY
ENDURANCE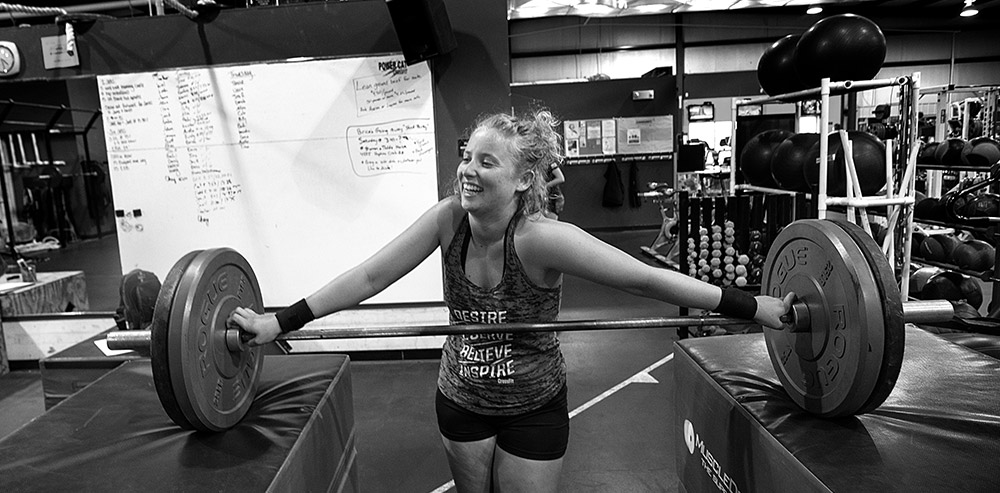 Mobilize, then: Skill Development Warm-Up Every minute, on the minute, for 3 minutes (3 sets) of: 5 Half Pull-Ups 5 Baby Butterfly Pull-Ups and then … Three sets for times of: 20/15 Calories Assault Bike [...]
Mobilize, then: A. Build to today's heavy complex of… 1 Pause Front Squat + 2 Front Squats For the Pause Front Squat, slow 3 second descent, 3 second pause, then up as quickly as you [...]
Mobilize, then: Skill-Based Movement Primer Every 5 minutes, for 15 minutes (3 sets) for times: 20/15 Calories of Rogue Echo Bike or Assault Bike 10 Bar-Facing Burpees (FAST AS POSSIBLE) 3-6 Strict Handstand Push-Up to [...]
ACHIEVE YOUR FITNESS GOALS
Become a member today to help achieve your fitness goals.